Tired of keeping your art hidden in sketchbooks and drawers?
let them shine as designs!
got stacks of art STASHED AWAY?
STOP WONDERING

WHERE THEY COULD GO.
Listen, you create all the time. That art is valuable. This is the next step. Bring your creativity full circle by transforming simple works into 3D creations. (Oh, and don't lose any of the artistic details that make your work yours!)
​
Gain the skills to do just that--and learn it with live guidance from a seasoned artist -turned- surface designer.
THIS IS YOUR CHANCE TO LEARN

WITH THE GUIDANCE YOU NEED!
amarilys henderson
licensed artist, published author & online instructor
With over unique 130,000 students across her classes, Amarilys is a seasoned instructor. Her artwork has graced many surfaces--from paper to porcelain. Her experience as a creative entrepreneur is diverse. And she's happy to share from all of it... both her experience living it and teaching it... right here in this course.
INDUSTRIES
art licensing
b2b collaborations
wedding stationery
Etsy
Shopify
print on demand
Spoonflower
speaking engagements
art teaching
children's books
online membership
small group coaching
SURFACES
stationery & greeting cards
fabric
wall art
tabletop & home decor
wrapping paper
stickers & photobooks
food packaging
calendars & planners
illustrated books
giftwrap
handbags & pouches
holiday ornament figurines
CLIENTS
papyrus
trader joe's
dayspring
lifetime brands
quarry books
studio oh
fresh energy minnesota
destination medical center
paintbrush studio fabrics
dr ph martin's
workman publishing
piccollage
that's now.



but this is all I had when i started...
I began my career with just my sketchbook and a Student version of Photoshop. And that's still how I work. I may have ditched the CDs, but my process is the same, if not faster. My heart is in my art. I'm eager to get off the screen and back to the art table. And that's where you belong, too.

You make some beautiful work, you just need a streamlined process to turn your art from sketchbook to designs, over and over. You can create stand-alone placement designs and as repeat patterns--both retaining the integrity and delicate texture of your original work!
responses to amarilys' teaching
over 1,000 positive reviews
"Amarilys is so personable and great at giving advice!"
​
- Yasmina
"Amarilys is a wonderful teacher! She always goes above and beyond my expectations."
​
- Teresa
"Amarilys provided insights into two dimensions: how to think about yourself as an entrepreneur, and the creative aspect, too."
​
- Maria
Honey, you know that art could go places. You see it all the time. The simplest of paintings often make the BEST designs!
You are a traditional artist---meaning, you enjoy painting and love the way it looks!
You find yourself thinking, "I could do that!" while shopping for new towels.
You've heard of or dabbled in Photoshop, but realize there's much more to explore.
You want the fully-engaged learning experience without the full-on course load.
Am I talking to YOU?! If you're feeling this in your gut, keep scrolling. I want to unpack what all this stirring within adds up to.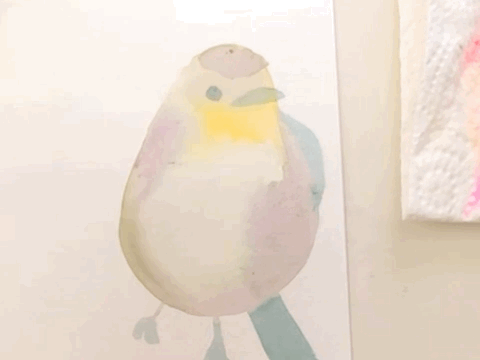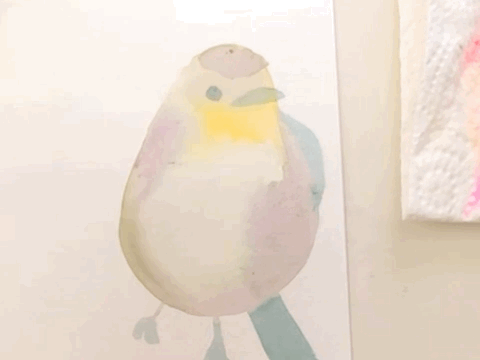 IF SO, YOU ARE PRIMED & READY TO GO PRO.
Give your artwork wings. Watch it soar.
a once-a-year opportunity
This 5-week course supplies you with an array of elements--proven to propel real progress.
You will instantly receive instructions to prepare you for our first live session.
Checklists are provided to help you stay on track.
Video lessons are succinct and categorized.
Scared of the going public? You'll find some friends here.
"Wow--I loved this class!! I loved the videos showing how to make patterns in PS! Learned just what I needed. I'm an introvert and new to having people see my art. I found everyone to be supportive--and I appreciate that."
​
- Andrea
Walk confidently towards your art's next address.
responses to the pro course
from past alumni
"This course definitely pulled me out of a rut of not doing art and not thinking my work was 'good enough' and getting stuck in perfectionism... instead of doing! I am excited to make progress and build an art practice and a portfolio and see what I can do with it!"
​
- Azure
"I have done many watercolors in the past but have since stopped because I wasn't sure how to put my paintings in a format that could be licensed. Amarilys showed me the way and now I feel as though I have the tools."
​
- Tracey
"I just love Amarilys and I love this community. She is so consistent with all that she offers."
​
- Shellie
"I have used Photoshop for years, but learned more during this class! The best part of being in the PRO Course was that it opened my eyes to the possibilities of how I can use my artwork."
​
- Sherry
"Everything she teaches sticks to you right away. She always proveds good knowledge and is a step ahead to guide you no matter what level you are at. Thank you, Amarilys, for your guidance and your love!"
​
- Marilyn
and
most of them are coming back!
the energizing lives, guests, and motivation are
that good.
people who know fabric printing, forging new routes
fabric
experts
Both Live and pre-recorded, these guests offer a unique, seasoned perspective.
licensed artists
-
art directors
-
wholesale & retail business owners
with the
art director of a national greeting card company
by prolific speaker and art licensor
it only comes once a year!



jump in




Course kicks off on April 18 - May 28, 2022




and get back to your art.
Enjoy a week of the course, 100% risk-free.
If you decide that this isn't for you, receive a full refund before 4/25/22.
know that you'll want guidance after may?
Add 3-Months of Inner Circle Access at checkout.


*SPECIAL INTRODUCTORY RATE
lingering questions, answered
Tell me more about the Lives.
All Live sessions will be hosted on Zoom at either 7pm CST or 10am CST on Mondays, Thursdays or Saturdays. Replays will be placed in the course curriculum for easy access.
What repeat pattern method is taught?
All teaching will be using Adobe Photoshop. Amarilys will teach her simple way of making patterns, the same she uses for her licensed fabric lines. A lesson on Pattern Preview will also be included in the course.
Will this course be offered again this year?
Sorry, no. Why? Because Amarilys likes to paint, too! You will have to wait until next year.
Do you teach pitching?
General business practices are discussed in week 5. Amarilys will also share next steps and her recommended courses as needed for further learning.
What is your refund policy?
Refund requests will be accepted before 4/25/22 via email. No documentation needed, optional exit survey will be requested for the betterment of the course.
The software is the same, the only difference being keyboard shortcuts which will be shown in both ways. You may use whichever system you prefer, but will need to have Adobe Photoshop. Instructions to access program at the lowest will be sent over email before class starts.
Do you offer discounts?
No discounts other than for alumni. It's simpler this way. No early rush, no hype, just genuine takers. The course price is absolutely fair for the level of education and guidance. The reviews speak for themselves!
How big will the class be?
Boy, that's hard to predict. But the commitment to maintaining a warm class community is a priority. A final headcount will be shared just before the course begins.
Do you offer a Payment Plan?
Feeling too green? Too old? Not tech-savvy enough?
It's not at all my desire to cajole anyone. That just wouldn't make the course fun! But do give me the chance to share personal testimonials from others with similar former apprehensions. Happy to answer further questions.
How long will I have access?
At least a year and as long as the course is technically supported. If any interruption were to occur, students will be emailed access to a back-up platform.
Do I have to take the PRO Course to be in the Inner Circle?
Yes. Content from the course is referenced as a base understanding of the principles and community ethos of the Inner Circle. If you'd like ongoing mentoring after May, add it at checkout.